WORK IN PROGRESS: Temporary labor shortages have made sourcing the usual witty and informative writing difficult. For now pictures will have to do.
Fairy Meadows was a long time coming. Garrett entered and won the required lottery back in 2018, with the trip originally planned for the 19/20 winter, specifically March of 2020. Needless to say, the timing did not work out. For me personally, I had been hearing stories of epic Canada hut trips since first meeting the friend group, but despite joining on some amazing alternatives, I had yet to experience one of "THE hut trips". I was thrilled, then, to receive an email in August with the subject "Fairy Meadows 2022!". The long talked about trip was happening and I was going to be able to join.
The more I learned about Fairy Meadow Hut the more excited I became. Located in the heart of the Adamants Range, Fairy Meadow provides access to some very cool, and very big, alpine terrain. As the trip grew closer reports began to trickle in of a relatively stable snowpack, offering hope that we would get to sample this terrain. And then finally the trip was upon us. I quit my job (a recommended but not required step to prepare for this trip) and we all loaded into some cars to start driving north.
We arrived in Golden after essentially two days of driving. Garrett and some other friends had headed up a bit early for some bonus days in BC and had rented an Airbnb outside of Golden. Given the bookers we were unsurprised to find a nice hot tub, and we savored the mountain views as we soaked after a long drive.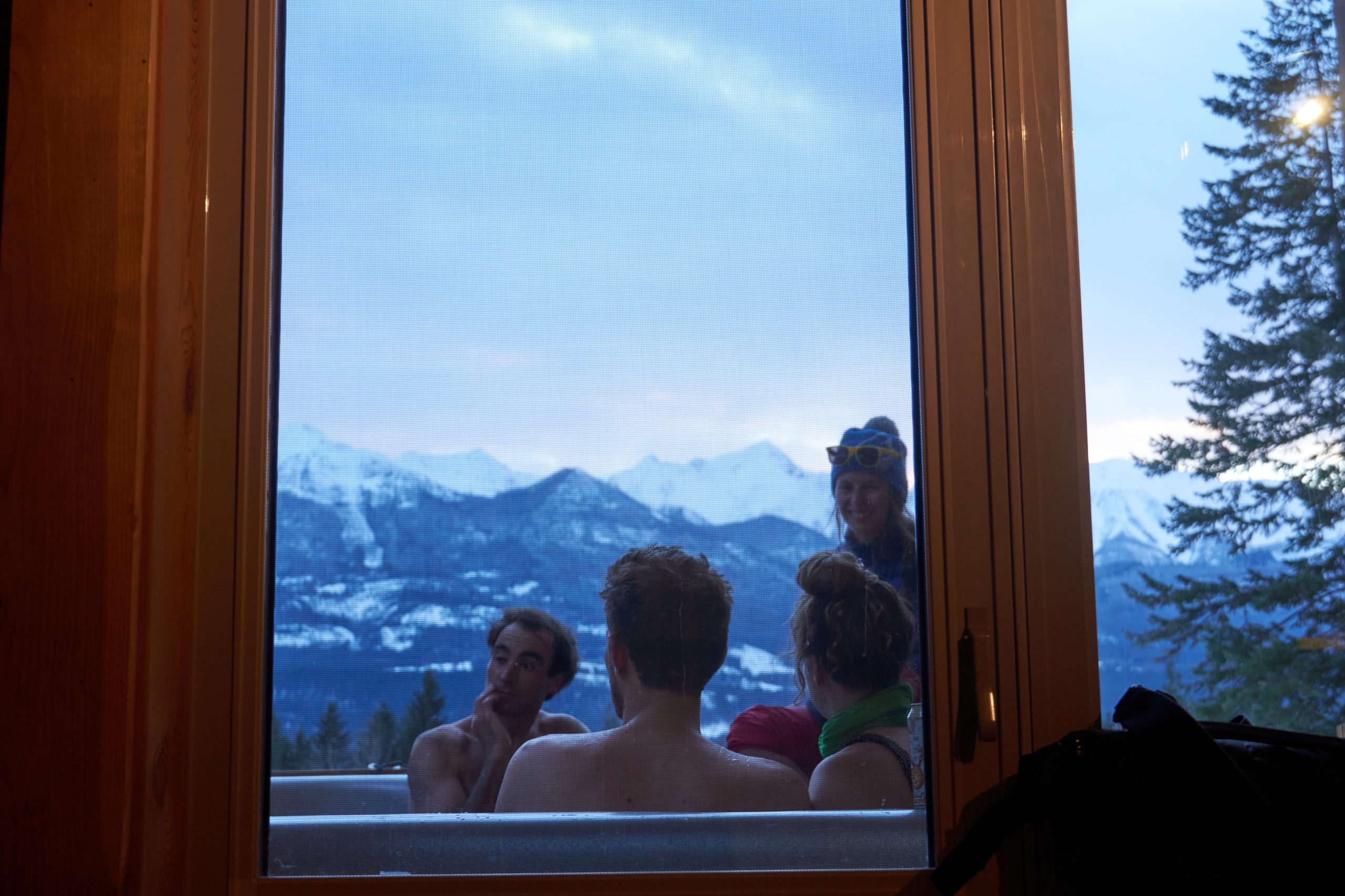 We woke up early the next morning and drove the 45 minutes to the heli staging area.